Mobilise Cloud is proud to announce it has become an Achilles UVDB member. This is an accreditation attests to our Safety, Health, Environment and Quality (SHEQ) capabilities.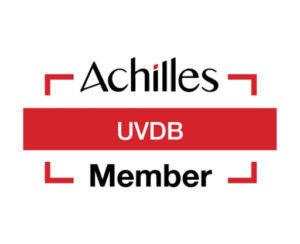 Being an accredited member of the Achilles UVDB framework means that Mobilise can foster business relationships with companies within the utilities sector. This can be done through the Achilles UVDB pre-qualification system.
Utilities companies can collaborate with Mobilise knowing that we are fully compliant with procurement regulations. We are committed to working within the boundaries of legislation as well as SHEQ and corporate social responsibility.
This accreditation sets a standard that our company will adhere to the strident requirements of an Achilles UVDB member. It gives prospective collaborators in the utilities sector a clear point of reference as to what they can expect from Mobilise Cloud.
"We are thrilled to have been selected for the Achilles UVDB framework and is a testament to the quality systems and processes our team have implemented over the past few years." James Carnie, CTO of Mobilise Cloud.
About Mobilise Cloud
Mobilise Cloud is a Swansea-based Cloud Technology Company that was founded in 2014. We specialise in providing cloud-based services to commercial and public sector businesses across the UK.
Mobilise Cloud is an Amazon AWS MSP Partner, Advanced Consulting Partner, Well Architected Partner and the only UK-based Amazon AMS partner.
Mobilise Cloud is a Microsoft Azure Gold Consulting Partner and one of the first companies in the UK to be Kubernetes certified.
Clients of Mobilise Cloud include: The DVLA, MOJ, Morrisons, CPS, ONS, Admiral Group and many more.
About Achilles UVDB
The UVDB Utility Industry Pre-Qualification System is used across the UK as a way to help industries achieve high levels of purchase assurance. The system helps determine which services companies can offer based on past performance reviews. Members are required to consistently maintain the set standards if they are to retain their membership.
They provide an internal benchmarking tool that is a valuable tool for sellers and buyers because it helps ease the decision-making process. The benchmarking standards are used to gauge the suitability of a business on your profile to businesses you wish to provide services to.