October 4th and 5th marked an exciting time for us at Mobilise as we set up our exhibition stand at DTX 2023, held at the Excel London. These two days were more than just an exhibition; they represented a confluence of innovative minds, technical talent, and the organisations who are collectively shaping the digital landscape.
DTX, as many in the tech industry are aware, is an arena where creativity meets technology. It's an event that brings to the fore the tools and strategies crucial for pushing the boundaries of digital transformation. Whether it's seeking state-of-the-art IT solutions, understanding cybersecurity nuances, or networking with like-minded tech folks, DTX is the the place to be.
Our presence at the event was met with a flurry of interactions. From passionate tech savvy individuals, those curious of technology innovations at a diverse range organisations, to burgeoning businesses, we had the privilege of connecting with a broad spectrum of attendees. Each interaction at our stand, corridor chat, or conversation over a coffee was a testament to the thriving ecosystem of cloud technology.
Among the line-up of engaging talks and seminars, a few stood out:
VoIP Pioneer Jeff Pulver's insights into the Gen AI era were not only informative but also reflective, urging us to trust our intuitions in this fast-paced digital age.
The fantastic duo of author and professor Hannah Fry and comedian Dara O'Briain delved into the interplay between humanity and machines, offering a fresh perspective on our coexistence.
Additionally, the session by Tim Hines of Sage and Kulwinder Kalsi of Amazon Web Services (AWS) provided a deep dive into leveraging GenAI-driven insights on AWS to elevate product offerings.
DTX 2023, for us at Mobilise, was more than just an event; it was an opportunity to learn, to engage, to connect, and to be part of the dialogue that is sculpting the future of cloud technology. With the connections forged and learning experiences, we're already looking forward to DTX 2024, keen to once again be part of the of companies and innovators progressing how organisations harness cloud technologies.
For those interested in learning more about how Mobilise is contributing to the cloud arena, or if you missed catching up with us at DTX, feel free to reach out.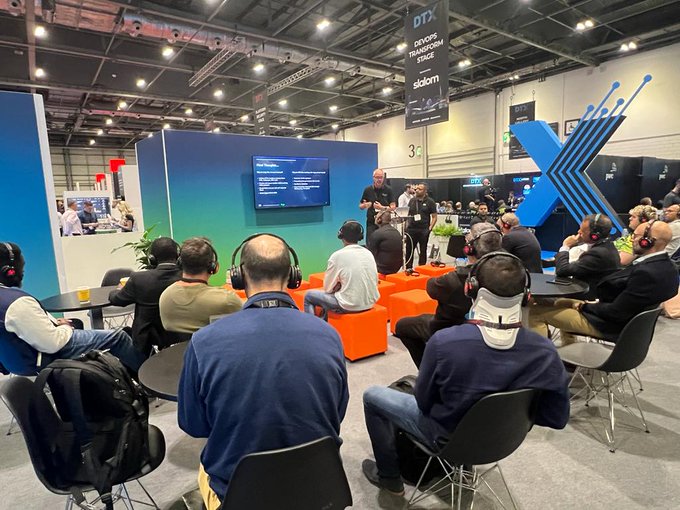 Tim Hines of Sage & Kulwinder Kalsi of Amazon Web Services (AWS) dig into how to deliver next level product offerings with GenAI driven insights on Amazon Web Services (AWS)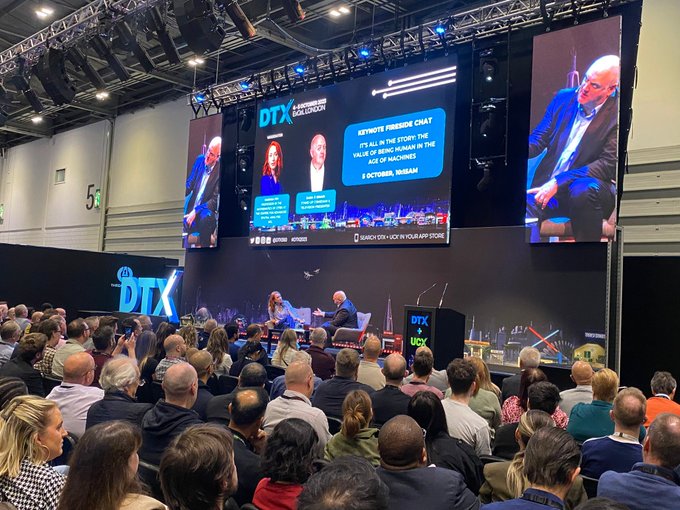 Author and professor Hannah Fry and comedian and tv presenter Dara O'Briain discuss the value of being human in the age of machines
Photos from: DTX on X (formerly Twitter) https://twitter.com/DTX360