Swansea-Based Cloud Experts Mobilise Cloud are offering the chance for South Wales workers affected by the Covid-19 pandemic and underrepresented groups in the IT industry to upskill and gain AWS certification for free with the Get AWS Certified – Solution Architect Challenge.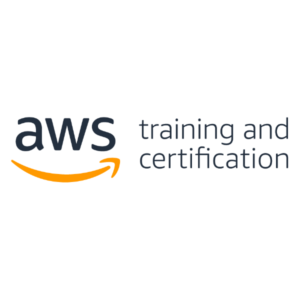 Mobilise Cloud will offer members of the AWS South Wales User Group vouchers allowing them to take the final exam for free once they complete the free online training course provided by AWS before November 29th. The scheme aims to specifically assist those from underrepresented groups and those directly affected by the Covid-19 pandemic.
The AWS Certified: Solutions Architect Challenge allows participants from around the world to become industry-recognised AWS Solutions Architects – demonstrating their understanding of how cloud impacts business, core AWS services, billing and pricing models, and security concepts. Free recommended training sessions, a practice exam, suggested resources and Q+A opportunities with assigned mentors are provided although the final exam will usually cost participants $150.
In light of the Covid-19 pandemic and the increased need for workers to upskill, along with the financial implications, the pandemic has brought about, Mobilise Cloud, along with AWS and Serverless Events, is offering a number of the AWS South Wales Users Group a voucher to cover the cost of the exam to help build back better,
Those looking to secure an exam voucher can do so by becoming a member of the AWS South Wales User Group and registering for the AWS Certified: Solutions Architect before November 29th 2021.
"We are really pleased to be supporting the AWS Certified: Solutions Architect. We will be supplying mentors to offer advice and assistance to those who are studying. We're also offering free exam vouchers to under-represented groups and those looking to retrain due to circumstances brought about by Covid-19. A recent survey showed that
AWS qualifications had a positive impact both on salary and employability, so it's well worth the effort to get certified." James Carnie, CTO, Mobilise Cloud
About Mobilise Cloud
Mobilise Cloud is a Swansea-based Cloud Technology Company that was founded in 2014. We specialise in providing cloud-based services to commercial and public sector businesses across the UK.
Mobilise Cloud is an Amazon AWS MSP Partner, Advanced Consulting Partner, Well Architected Partner and the only UK-based Amazon AMS partner.
Mobilise Cloud is a Microsoft Azure Gold Consulting Partner and one of the first companies in the UK to be Kubernetes certified.
Clients of Mobilise Cloud include: The DVLA, MOJ, Morrisons, CPS, ONS, Admiral Group and many more.